Power to hold that POEM of Non resident is in India

|
May 5, 2021
|
3 mins read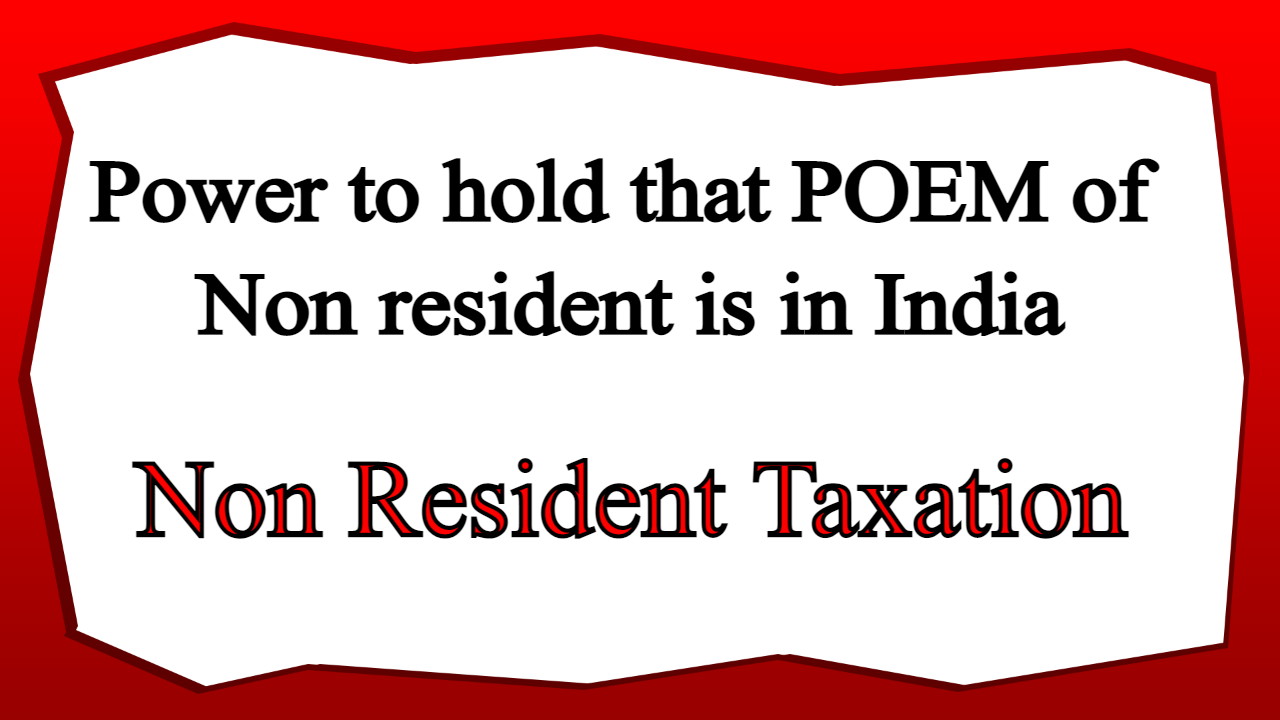 Power to hold that POEM of Non resident is in India – Non Resident Taxation – International Taxation Case Study
XYZ BV, a company based out of Netherlands, executed certain infrastructure projects in India from 2014 – 2019. It had been filing its income tax return as a non-resident, due to which the beneficial provision of the Treaty results in payment of Nil tax by XYZ BV. The Assessing Officer having jurisdiction over XYZ BV came to know on 30.3.2019 , that all the projects of XYZ BV were ending on 31.3.2019, but was of the opinion that XYZ BV had a place of effective management in India. AO accordingly issued notice to XYZ BV on 30.3.2019, asking  it to show Cause as to why it should not be treated as a Tax resident of India, given that its POEM is in India. When would such a notice be a valid notice ?

Power to hold that POEM of Non resident is in India – Non Resident Taxation Case Study – Solution:-
In order to ensure that the POEM provisions are not misused by the tax office, and are not applied in each and every case, the AO shall, seek prior approval of Principal Commissioner or Commissioner  before initiating any proceedings for holding a foreign company as resident in India on the basis of its POEM.
In the present case, if the AO has not obtained prior approval, the issue of notice would  be invalid.
For any queries, please write them in the Comment Section or Talk to our tax expert